About NIRAB
Our History
In 2011 the House of Lords Science and Technology Committee carried out an Inquiry into the UK's nuclear R&D capability and made a number of recommendations on where it viewed improvements were needed. In response the Government published its Nuclear Industrial Strategy in March 2013. This described a clear and ambitious vision of a vibrant UK nuclear industry making a valuable economic contribution and providing the UK with a safe, reliable and affordable source of low carbon electricity. It also identified a series of initial actions to realise those objectives. These included the establishment of NIRAB and NIRO.
NIRAB was originally convened in January 2014 and has provided expert, independent advice on nuclear research and innovation to Government through to 2020. The first NIRAB operated between 2014 and 2016, producing a report and recommendations that informed Government investment in a substantial Nuclear Innovation Programme (NIP). A second NIRAB membership and Chair operated from 2018-2020 with the work culminating in the report Achieving Net Zero: The Role of Nuclear Energy in Decarbonisation, the key recommendations of which are reflected in the Energy White Paper: Powering our Net Zero Future, HMG, December 2020 and accompanying Ten Point Plan for a Green Industrial Revolution, HMG, December 2020.
Throughout this time NIRO acted as expert secretariat to NIRAB to convene meetings, gather and analyse data and draft reports. Government has found the advice valuable, along with other inputs, to inform the decisions to invest in Research and Development across the spectrum of civil nuclear programmes in the UK. NIRAB will be reconvened for the 2021-2024 three-year period.
NIRAB Terms of Reference
This section sets out the terms of reference and ways of working for the nuclear research and innovation advisory framework comprising the Nuclear Innovation and Research Advisory Board (NIRAB) and the Nuclear Innovation and Research Office (NIRO). These Terms of Reference and Ways of Working will apply for the upcoming 2021-2024 three-year period.
NIRAB's Role
To work in partnership with NIRO to advise Ministers, Government Departments and Agencies on issues related to nuclear research and innovation in the UK. In particular to:
Monitor the UK civil nuclear research and development landscape and provide advice to Government on areas requiring further investment or opportunities to optimise UK programmes.
Advise where research and innovation could drive down costs across the whole nuclear cycle.
Identify opportunities for greater collaboration with industry and international partners.
To support the development of recommendations for new research and innovation programmes and strategy required to underpin priority policies including clean energy, security, decommissioning, and non-energy uses of nuclear technology with a focus on delivering current policy objectives set out in the white paper on SMRs and Advanced nuclear technology.
To oversee a regular review of the nuclear research and innovation landscape which may include facilities, capability, portfolio and capacity in the UK
To foster greater cooperation and coordination across the whole of the UK's nuclear research and innovation capability, portfolio and capacity
To provide support to UK nuclear programmes through their lifecycle and demonstration of new systems
NIRAB does not have responsibility for managing or delivering R&D programmes or for directing or managing R&D budgets.
The Chair
The role of Chair of NIRAB is independent of Government. In addition to chairing the main meetings of NIRAB the Chair may be called upon to represent the Board in discussions with other key stakeholder such as Ministers, Parliamentary select committees and attending meetings of the Nuclear Industry Council to discuss R&D issues.
Membership of NIRAB
NIRAB will need to draw on a wide range of expertise in order to offer informed advice on the range of issues that may need to be addressed for the future civil nuclear research and innovation programme. NIRAB will therefore comprise of 12-14 members with attendance at meetings being determined by the expertise needed to address specific issues on the agenda. NIRAB will bring in advice from other experts as needed, with the option to appoint additional members.
Members will be invited to join NIRAB, for a period of three years with membership to be reviewed periodically beyond this point. With the exception of the Chair, appointments will be unfunded, other than the reimbursement of reasonable travel and subsistence costs.
Membership will encompass a wide range of subject expertise, and Members will be individuals with the credibility and position to best represent their fields. Members will be appointed as individuals to provide advice and subject matter expertise independent from the interests of their employer.
Observers and Supporting Staff
Meetings may include Observers such as Government and Departmental Chief Scientific Advisors, officials and representatives of public funding organisations including Research Councils, NDA, regulators, and Innovate UK, as appropriate.
By agreement with the NIRAB Chair, other participants may be invited to attend meetings as observers to provide support and information.
Meetings
It is anticipated that NIRAB meetings of a core strategic group will take place up to four times per year, with the option to have more if needed. These meetings may be virtual or in person depending upon need.
Sub Groups
NIRAB may convene sub-groups to carry out specific workstreams as necessary, with participation not limited to NIRAB members.
Relationship to NIRO
NIRO is a full-time team and forms part of the nuclear research and innovation advisory framework for HMG. NIRO will:
Provide secretariat support for NIRAB meetings and any sub-groups that may be convened.
Provide the formal interface between NIRAB and HMG representatives (including devolved administrations)
Provide the analytical capacity required to provide advice to officials.
Draft annual reports and other reports, as required, for review by NIRAB.
Carry out gap analysis in order to inform advice to Government on R&D programme priorities.
Promote and support the coordination of nuclear innovation and R&D activity and communications within and between Government and industry.
Support Government's production of the business cases required to underpin nuclear research and innovation programmes.
NIRAB and NIRO
NIRAB consists of experts that are called upon periodically to address specific issues and challenges facing Government and the UK nuclear sector, feeding its advice into a broad range of bodies including the Nuclear Industry Council.
NIRAB was supported in its preparation of recommendations by the Nuclear Innovation and Research Office (NIRO). NIRO is operated by the National Nuclear Laboratory (NNL) on an independent arms-length basis and is currently staffed by secondees from NNL and industry.
NIRO consists of nuclear experts seconded on a full-time basis from NNL, UKAEA, BEIS, and the UK Supply Chain.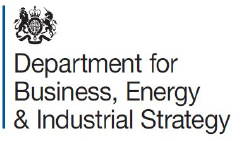 About NIRO
NIRO provides independent strategic and technical advice to Government that will de-risk investment, inform policy, and enable maximum value for money to the UK taxpayer.
NIRO works in partnership with NIRAB to advise on the research and innovation needed for nuclear energy to play a significant role in the UK's future low carbon and secure energy mix while creating the environment for UK nuclear industry to contribute significantly to our economy.
What work does NIRO offer?
NIRO offers independent, strategic, technical, economic and regulatory advice.
NIRO provides technical input, feedback or peer review for submissions, policy papers, business cases, tender documents, as well as advice to Ministers and design of projects and programmes.
NIRO is a single point of contact for nuclear advice, with access to a wide network of academic and industry contacts for specialised advice or further research.
NIRO coordinates input from a wide network of industry stakeholders.
NIRO offers advice on nuclear innovation and R&D into future nuclear energy technologies.
What work has NIRO delivered?
NIRAB
NIRO provides the Secretariat to the Nuclear Innovation and Research Advisory Board (NIRAB),
which provides BEIS with an additional source of high-level expert advice on research, innovation and cost reduction across the nuclear lifecycle, and in formulating an international collaboration strategy.
Nuclear innovation
NIRO has provided expert input into scoping key elements of the Nuclear Innovation Programme and acts as Technical Advisor supporting SICE in managing delivery of the programme.
Advanced Nuclear Technologies
NIRO assisted BEIS in defining the future of AMRs to assist in the delivery of net zero carbon targets and post-Covid-19 economic recovery.
UK coordination
NIRO is working closely with BEIS, the Nuclear Industry Council and Nuclear Industry Association in implementing the Nuclear Sector Deal.
National and international engagement
NIRO has supported BEIS on key elements of nuclear R&D engagement with other countries and international bodies. This includes coordinating the UK's involvement in IAEA and OECD NEA activities, supporting BEIS with the UK-US Action Plan, and assessing the impact of post Brexit / Euratom Exit scenarios on nuclear R&D in the UK.
Landscape reviews
NIRO produces a comprehensive review of the civil nuclear R&D landscape every three years, evaluating government policy, funding sources, location and focus of UK R&D, and the level of experience of the civil nuclear R&D community.
Join the NIRO Team
While NIRO is an independent, arms-length body of the National Nuclear Laboratory, NIRO utilises support services from NNL, including recruitment.
Would you like to help shape UK energy policy?
NIRO are regularly looking for new people to join the team from across the entirety of the nuclear industry.
We seek applications for secondments to a number of roles providing technical and strategic advice to the Department of Business, Energy and Industrial Strategy (BEIS).
There are regularly new vacancies being advertised based on the rotation of the team through secondments.
These vacancies are advertised through the National Nuclear Laboratory careers system at:
https://www.nnl.co.uk/careers/current-vacancies/
If there are currently no vacancies but you wish to express an interest in working within NIRO please register for updates on new vacancies within the NNL careers system or email: